4 Tips To Help Monetize Your Website's Traffic Through AdSense
August 26, 2020
In the digital marketing world, you might have heard of Google AdSense as an effective tool to monetize your website. You may or may not be aware, it is a free yet straightforward method to earn money online by allowing ads to be displayed next beside your online content. Through this program, you can showcase relevant and engaging ads to site visitors when they come across your content. You can even go as far as customizing the ads' look and feel to match your site based on your content and visitors. Generally, the process involves making your ad space available, having the highest-paid ads appear, and getting paid overtime.
If you want to make Google AdSense work for your lead generation efforts, here are four crucial tips to consider:
Optimize ad layout
When your Google AdSense is approved, you should start making space available for ads to be displayed. However, you have to be wary of the ad layout to ensure that it appeals to your visitors and not distract them. As a rule of thumb, try your best to strike a balance between optimizing for revenue and maintaining a pleasant user experience (UX). Google also recommends placing a 320×100 unit above the fold on mobile devices for visibility while vertical ads above the fold, particularly the 300×600 unit for desktops. Ultimately, you have to be well-acquainted with Google's policy when it comes to ad placements so that you can make the most out of your efforts.
Enhance ad quality
When it comes to ads display, you don't want to fill your content pieces and web pages with random ads. As discussed above, you should only showcase relevant and engaging ads based on your content and target visitor. In this case, it's best to use Google Analytics to track the quality of your traffic and sources and monitor the new Ad balance subtab under My Ads in your AdSense dashboard as well. This feature enables you to minimize the number of ads shown to your users while only allowing quality ones. Ultimately, quality ads can make all the difference in making the users monetizing your site without compromising their UX.
Boost content pieces
A crucial aspect of the overall equation is your content, as this is why your visitors come across your site in the first place. The chances are that they're looking for quality information, products, or services that your content can possibly offer. Before they can even see those ads, they are first directed to the content. For this reason, always remember to come up with relevant and valuable pieces of content that will resonate well with your target market. In this case, you can conduct research to find effective keywords that you can incorporate for a good ranking on the search engine results pages.
Focus on mobile-first
Did you know that most users today rely on their mobile devices when looking for products or services online or checking websites? Whether they use tablets or mobile phones, these customers expect sites to work perfectly on their mobile devices because they want to consume content seamlessly and smoothly. Even your ads displayed should be visible without distracting their attention. It is for this reason that you need to optimize both your content and ads for mobile devices. When users are able to grasp your ads better, the easier it will be for you to gain leads.
Conclusion
When it comes to advertising and digital marketing, the Google AdSense approval process may be a bit challenging. Once approved, however, this program can be one of the best ways for users to monetize your site. Nevertheless, be sure to consider the key tips outlined above when creating your ads—optimize ad layout, enhance ad quality, boost content, and think mobile-first. With all these in mind, you can earn through displayed ads while publishing valuable pieces of content for your visitors. Ultimately, Google AdSense is an excellent tool to help you make money online!
Do you want to harness the potential of Google AdSense for your business? Let our experts assist you! We're a digital marketing agency in the Vancouver area providing various online services, from lead generation and digital engagement to branding, video production and website design. Get in touch with us today to see how we can help!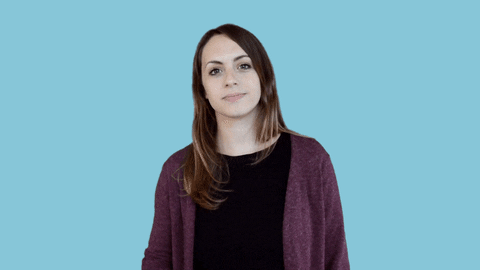 ---