How to Launch a Successful Holiday-Themed Digital Marketing Ad
December 01, 2020
The holidays are fast approaching. While it's the perfect time for families and friends to get together and spend more time with each other, it also means more people will be shopping for presents and making their last-minute purchases leading up to the holidays.
For businesses, it's the best time to go all out and invest in a holiday-themed marketing campaign strategy to convince more customers to support their brand. In that effort, what better way to promote your brand than by making it holiday-themed!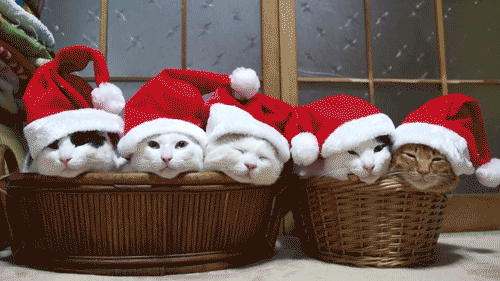 Even small businesses and local brands should consider holiday-themed marketing to improve their sales and attract consumers who are all about getting into the holiday spirit. What's great is that you can launch all your ads online and still expect to reach your target audience—all while maintaining a budget! Keep reading below to find our top tips for launching a successful holiday marketing ad for this season.
Plan in Advance
When planning out your holiday online marketing campaign, it's essential to think ahead and discuss months before the festive season arrives. Doing so gives you plenty of leverage to address the latest trends, apply strategies you believe may work, and stay ahead of the game.
The holidays consist of numerous occasions, including Thanksgiving, Black Friday, Cyber Monday, Christmas, and New Year's, so you will need to conceptualize for all of them accordingly. If you witness your campaigns becoming a hit, you can even consider already planning for Halloween next year!
Make Use of Hashtags
Since you're utilizing an online marketing strategy, it's important to be familiar with the power of hashtags and their ability to get your campaigns across various social media platforms. You don't have to settle with one hashtag; you can apply multiple hashtags for more chances of reaching the consumers you want!
Think of using holiday hashtags to match your theme and increase your campaign engagement and sales during the entire holiday season. Aside from using generic holiday hashtags (as you will see below), you should also come up with your brand's own hashtags and apply them on all your social media posts for better results.
Here is some general Hashtags we recommend you start using:
#christmas #christmastree #xmas #love #hanukkah #chanukah  #kwanzaa #winter #christmastime #handmade #santa #santaclaus #christmaslights
Hold a Giveaway
Another digital strategy that never seems to fail is holding giveaways for your loyal customers. Buyers have a love for joining contests in hopes of trying their luck on winning something that they don't have to pay to enter.
Nothing beats the excitement of hoping to win, and the prizes you plan to give away won't even have to be luxurious! They simply have to come from your brand's line of products or services. The lucky winner can either use the prize for themselves or choose to give it as a present to other people.
Add a Free Item With a Specific Purchase
Since it's the season of giving, why not consider including a free item for every specific purchase that your customers make to show them you appreciate their support. However, free stuff can be quite risky because your business won't get much profit from it.
Some free items you can consider giving are gift cards, samples of your products, and choosing a specific amount your customers need to reach to acquire the free item. The best thing to do first is to calculate the expenses to ensure you don't lose too much income from your marketing tactic.
Get Inspired By The Greats

Ikea – Silence the Critics
Hotel Tonight –  Visit, Don't Stay
Ready for the holidays? Grandma's inflating your air mattress & checking it twice. Maybe this year you should visit, not stay. #HotelTonight pic.twitter.com/gWZUU8T8qg

— HotelTonight (@HotelTonight) November 22, 2016
HomeBase – OCD Parents
Conclusion
Turning your digital marketing campaigns into holiday-themed ads can significantly benefit your business for the coming season. Just don't forget to plan so that your business is prepared for it—and you can expect your digital advertising ideas to be a success! 
Struggling to find creative ideas for your holiday campaign? Give us a shout to help manage your brand's marketing campaigns during the upcoming winter season!
---